The Ceiling Basketball Hoop Game is the newest sensation in indoor sports games! Easy to play and loads of fun, you score by shooting or throwing a soft, lightweight ball upward into a basketball hoop hanging on the ceiling.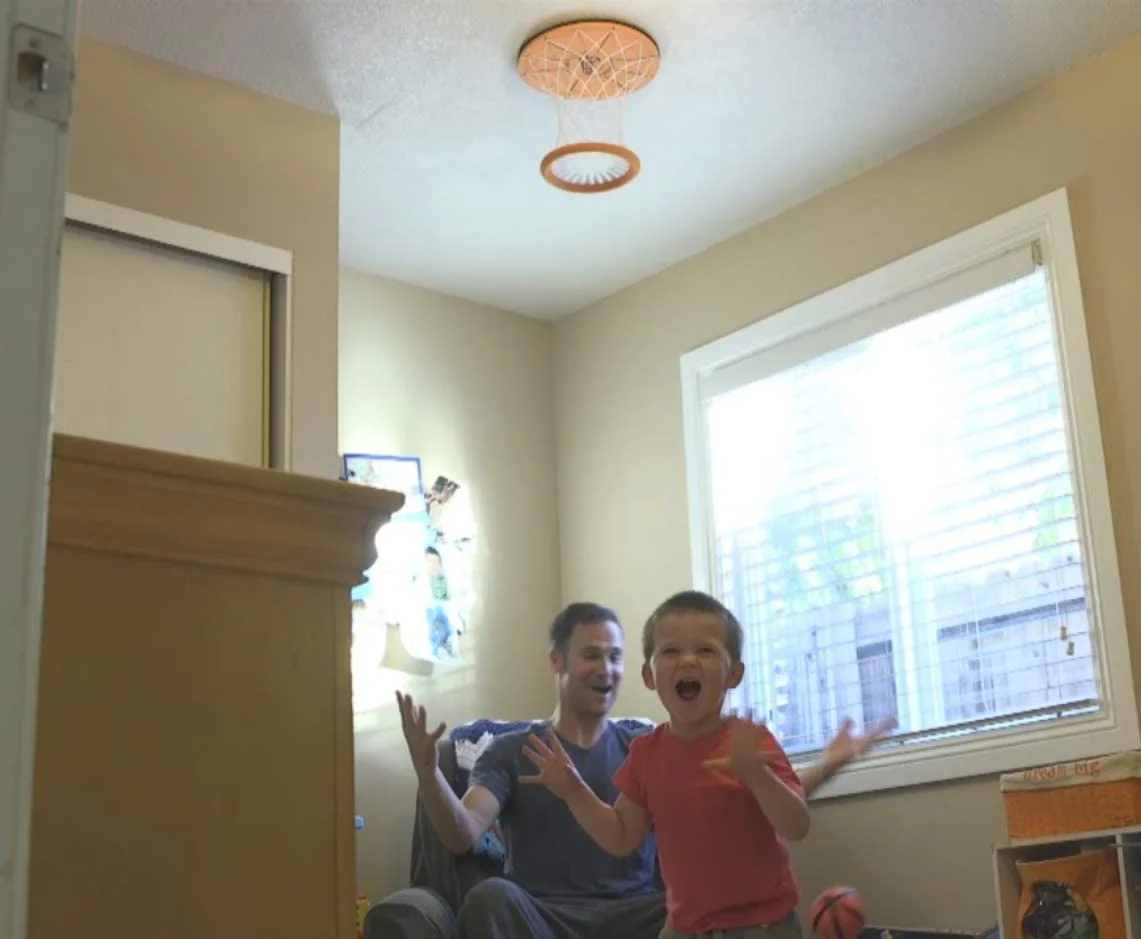 The game can be enjoyed alone or with multiple players and the aesthetically appealing design makes for great kids room décor.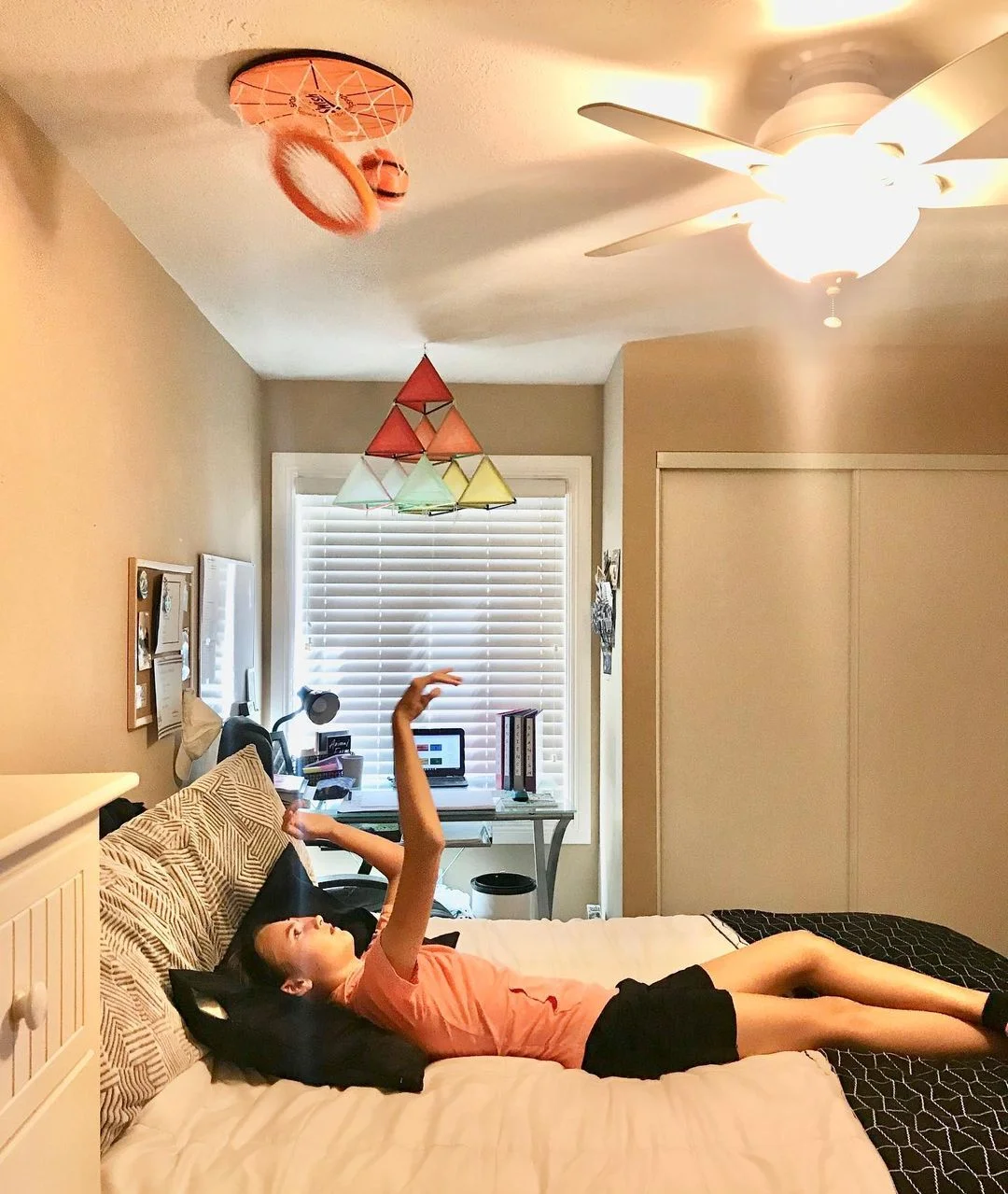 EASY SETUP IN ANY ROOM: Setup your The Ceiling Basketball Hoop Game in four quick steps. 1. Select the desired location for your game and remove the protective film from the adhesive strips. 2. Press firmly and hold in the desired location for 30 seconds. Allow 20 minutes to settle. 3. Carefully detach the game from the ceiling. Once detached, apply new pressure to both the strips on the ceiling and on the back of your game. 4. Re-align your ceilingSWISH with the adhesive strips on the ceiling, pressing firmly into position. Gently tug on the net to confirm that your ceilingSWISH is secure. You are ready to Play Above!


SAFE FOR CHILDREN: ceilingSWISH products passes all current ASTM F963-17 Standards for Consumer Safety Specification for Toy Safety and US Consumer Product Safety Improvement Act of 2008 (CPSIA) with amendment (H.R.2715). ceilingSWISH is safe for children 3 and above.


RETURN POLICY: Within the first 30 days of your purchase, if you experience any issues or defects with your game please contact us immediately at [email protected] We will offer a 100% refund or supply you with a replacement game.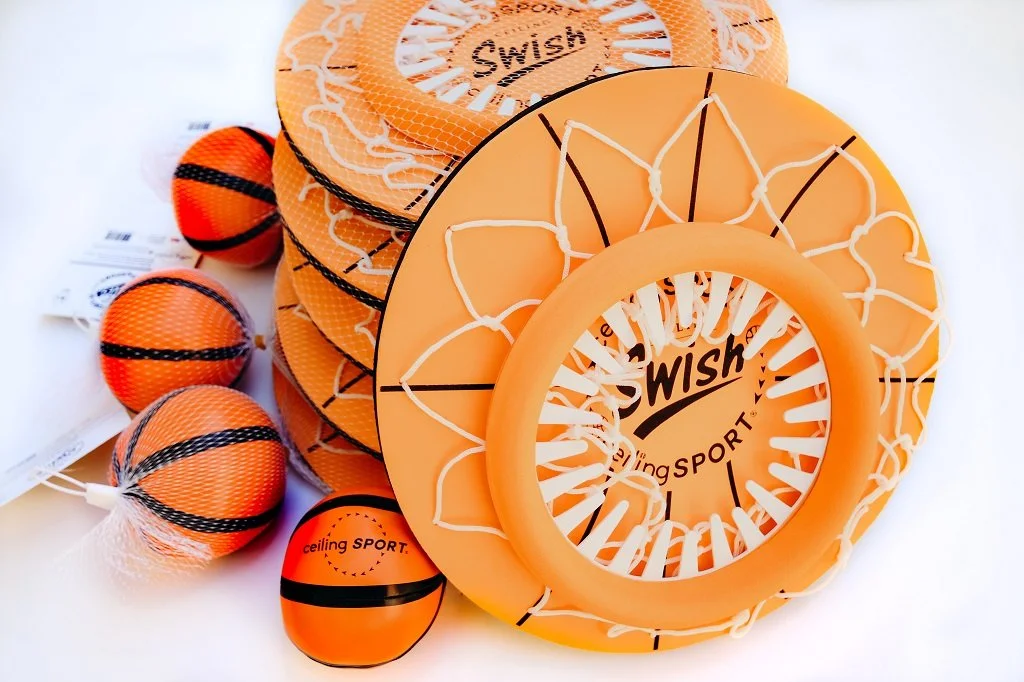 The Ceiling Basketball Hoop Game edition. Traditional backboard with orange/black basketball coloring. (Includes QTY: (1) one plush basketball - 4" inch diameter.)

ceilingSPORT® is the first ceiling basketball game designed to not only look beautiful in your kid's room but also provide endless hours of fun.