💥Limited time offer💥
★ Award-winning innovative design. -Novel design can easily cut all kinds of fruits and vegetables into a spiral shape, which will increase the fun of cooking.
Your child will fall in love with fruits and vegetables because of it!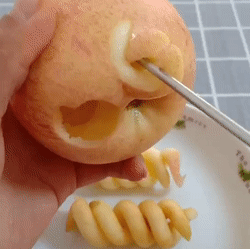 Features:
High quality - 100% brand new and high quality. Made of high quality plastic and stainless steel materials, sanitary, durable, easy to operate, safe and reliable.
Safety - Keeps your hands safe and serves as a cap to the food holder for safe storage.
Application - An open-blade architecture that makes it super easy to prepare vegetables such as cucumber and potatoes for frittatas, curly fries, and more.
Convenience - Light weight convenient to you using anywhere and anytime, no need electric or battery.
How to use
        Remove the top and bottom of the fruit or vegetable to make it like a pillar shape, then plug the tip of the Pulp Roller in the middle, and gently spin it in one direction as the ring blade goes deeper. Finally, when it penetrates the spiral pulp is made, and you can either push it out or cut the fruit skin and take it. Ergonomic design: Making all kinds of curly fries, spiralled zucchini, no effort and comes with a practical handle design, ideal for obtaining perfect spirals in a matter of seconds! Good for making creative dishes: Make interesting dishes to attract your guest, or as food garnishing to have fun! Suitable for cucumber, zucchinis, sweet potatoes and more.
Specifications:
Material: ABS + Stainless Steel
Color: Red+Silver
Length: 16.5cm(6.50in)(approx)
Weight: 17g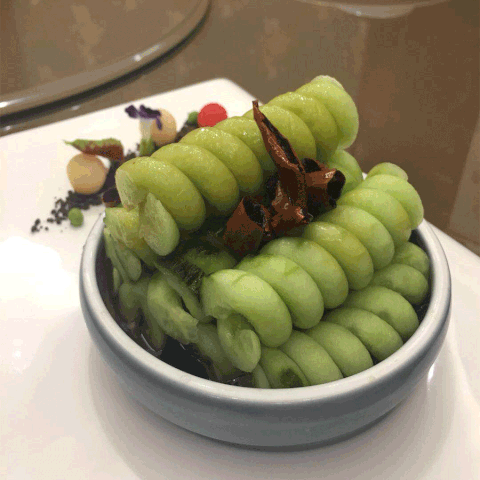 Package Conclude:
1 * Vegetable Fruit Spiral Knife